Meet the 2018 and 2019 Finalists
2019 Finalists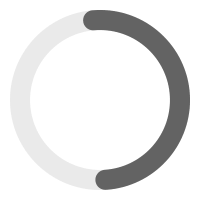 Ten finalists for the 2019 adidas x Woolmark Performance Challenge were selected from more than 1060 students registering from more than 115 educational institutions from 21 countries.
Raffles Milano Instituto di Moda e Design, Italy
ADILYA BOTABAYEVA
Fashion Design
Adilya's design focusses on the intersection between versatility and sustainability.
Raffles Milano Instituto di Moda e Design, Italy
ELEONORA COCOMAZZI
Fashion Design
Eleonora's project aims to prevent and combat muscle pain. She combines taping techniques with micro-encapsulation, whilst keeping sustainability in mind.
Politecnico di Torino, Italy
ANDREA COLLETTO
Automotive Engineering
Andrea's research is inspired by races with passion, designed for bikers from his personal experience. He sees Merino wool as the key for reaching new performance levels.
Manchester Metropolitan University, UK
HANNAH GREENSHIELD
Sportswear Design and Technology
Basing her collection on an extreme Polar Expedition, Hannah sought to optimise the natural properties of Merino wool by blending the fibres with silver, creating a powerful and fully antimicrobial fabric that will not only excel throughout the duration of an arctic tour, but the lifetime of the garment.
Savannah College of Art and Design, USA
HOPE KEMP-HANSON
Apparel Design
Hope aims to blend urban street-wear with skateboarding equipment by creating a line of hidden impact protection that portrays a satirical look at the story of South Korean skateboarders.
WINNER:
THREE-MONTH INTERNSHIP WITH ADIDAS
University of Oregon, USA
SARAH KLECKER
Master of Science in Sports Product Design
Sarah's entry explores the use of Merino wool alongside bio-ceramic and compressive textile innovation for recovery purposes amongst sub-elite runners.
Institut Français de la Mode, France
HYOKYOUNG LEE
Fashion Design Postgraduate Program, Major in Garment 2019
Hyokyoung Lee's energy-generating Merino wool base layer is designed to monitor an athlete's body status, allowing transmission of data and, if needed, an SOS.
WINNER:
€10,000 RESEARCH BURSARY
Royal College of Art, UK
REBECCA MARSDEN
Fashion, Knitwear Womenswear
Rebecca's work combines circular and seamless knitting technologies with the performance properties of Merino wool for increased comfort, focused recovery, body mapping ergonomics and durability for aerial dance and activewear.
Raffles Milano Instituto di Moda e Design, Italy
LUÍSA CÓRDOVA WANDSCHEER
Masters in Fashion
Luisa's project seeks to create garments that motivate the practice of physical exercises through the production of endorphins (happiness hormones), using wearable technology.
Institut Français de la Mode, France
JIACHEN ZHONG
Fashion Design Postgraduate Program, Major in Garment
Using the stretch and durability of Merino wool and synthetic hybrid fabrics, Jiachen Zhong explores posture correction functions for professional e-sports garments.
2018 Finalists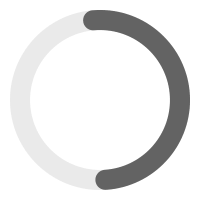 More than 500 students from 58 universities across Europe and North America registered to take part in the inaugural adidas x Woolmark Performance Challenge.
Heriot Watt University, UK
Jeni Allison
MA Knitwear (Design, Heritage and Production)



University of Oregon, USA
Olivia Echols
Master of Science in Sports Product Design


Nottingham Trent University, UK
Phoebe Edwards
Fashion Knitwear Design Masters Degree


L'École de la Maille de Paris, France
Alicia Ferriera de Sousa
Knitwear Design


WINNER OF THE INAUGURAL WOOLMARK PERFORMANCE CHALLENGE
Meet Alicia
Albstadt-Sigmaringen University, Germany
Inga Grether
University of Oregon, USA
Christel Thue Høgsted
Master of Science in Sports Product Design


Institut Français de la Mode, France
Youngmi Kim
Postgraduate Program - Major in garment (Womenswear)
Cornell University, Department of Fiber Science & Apparel Design, USA
Lihong Lao
Ph.D. candidate in Materials Science and Engineering (Fiber Science)


Amsterdam Fashion Institute, AMFI, Netherlands
Marlies Reukers
International Fashion Design (BSc of Fashion and Textile Technologies)


ECAL/Ecole cantonale d'art de Lausanne, Switzerland
Martin Stricker