---
In recognition of the contribution of educational institutions to the Woolmark Performance Challenge, each year the Woolmark Performance Challenge Institution Award – a cash prize of €10,000 – is presented to the university judged to have the highest number of quality entries overall. This year's WPC Institution Award recipient provided exceptional opportunities and support to students, culminating in the largest number of high-quality wool performance wear innovations.
This year's recipient, Hochschule Albstadt-Sigmaringen University, explores what it takes to win the global award.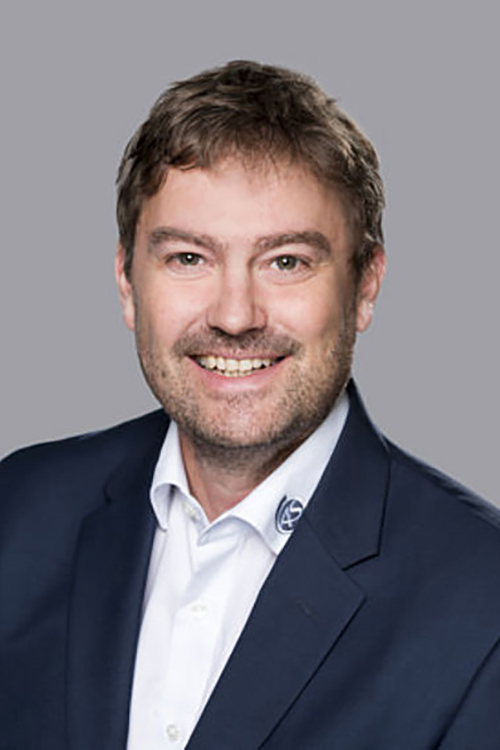 Located in the South of Germany, the university offers three textile courses including a Bachelor of Textile and Clothing Technology, Bachelor of STE Sustainable Engineering and a Master of Textile and Clothing Management. With a long history in circular knitting and production, the university is well positioned to educate its students about the benefits of designing performance wear with Merino wool.
"Merino wool is a fascinating, renewable, precious natural product and is unfortunately far too little anchored in teaching. It is exciting for the many young students to learn how powerful and high-performance Merino wool is compared to other natural fibres and man-made fibres, especially for sport and fashion products," explains Professor Matthias Kimmerle, Professor of Textile Product Technology at Hochschule Albstadt-Sigmaringen University.
With The Woolmark Company's expert technical specialist support throughout The Woolmark Performance Challenge, the university built upon this strong positioning to provide excellent opportunities for students and teachers to explore innovative sustainable textiles and clothing for performance wear.
From basic fibre knowledge through to exploring yarn and fabric production, as well as dyeing and finishing processes, Hochschule Albstadt-Sigmaringen University imparted industry knowledge to inspire innovation during student participation in the Woolmark Performance Challenge.
"With our well-founded education, we hope to be able to release motivated, innovative and capable students into the industry, who will support the industry in the best possible way on the way to a sustainable world worth living in," says Professor Kimmerle.
Behind the scenes, Hochschule Albstadt-Sigmaringen University's mission to inspire students to use Merino wool in performance wear design intersects with the institution's desire to transform the industry, actively encouraging other textile educators to start the transformation to educating about wool as a natural performance wear fibre.
"Integrating the Woolmark Performance Challenge into lectures supports students individually" advises Professor Kimmerle. "Even if this often means to spend a lot of time, but it's worth it, for a better, more sustainable world."
The Woolmark Performance Challenge is the global problem-solving platform for tertiary students exploring wool performance wear innovations. Educational institutions support their respective entrants to push the boundaries of where wool can be used and each year the Woolmark Performance Challenge judging panel award a single university the Institution Award. Register your university to provide the ultimate wool education experience for students and to be in the running for the Woolmark Performance Challenge Institution Award.