Last month, The Woolmark Company, On, and SALEWA announced our 12 finalists for the Woolmark Performance Challenge (WPC) 2021. Now, we are pleased to announce our 2021 Institution Award winner: the University of Oregon. The WPC Institution Award – a cash prize of €10,000 – is given to one university each year; granted to the institution judged to have submitted the highest number of quality entries overall.
The University of Oregon has been a participant of the WPC since its inception in 2018, and – incredibly – seven of their students have been selected as finalists across the years. We recently caught up with Susan Sokolowski, Founding Director and Professor of the Sports Product Design Graduate Program, to learn more about the program and gain insights into their approach to entering WPC.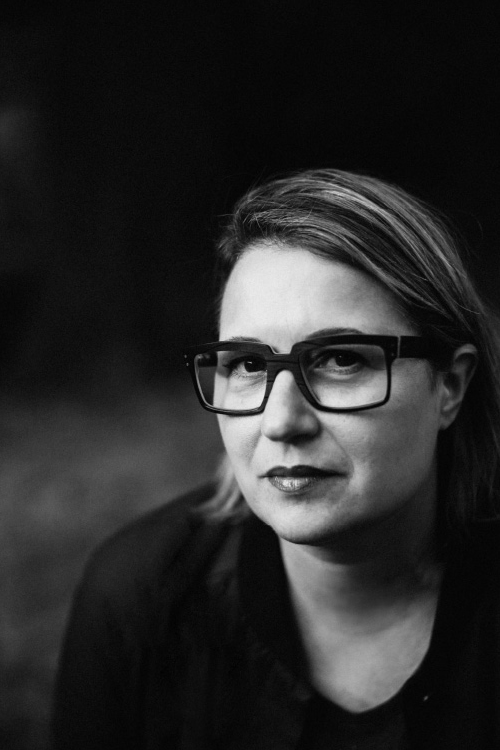 Please tell us a little about the Sports Product Design program at University of Oregon.
The University of Oregon is the academic pioneer of Sports Product Design (SPD), established in 2015. SPD is the only graduate program of its kind in the United States. It is situated at the heart of the sports industry, in Portland, Oregon - where over 800 footwear, apparel, and gear companies call the NW region of the U.S. their home. SPD is the creation of innovative sport products through research and design. It is a focused experience where students learn about the history, market, materials, technologies, ideation, and manufacturing specific to sports product creation.
What do you hope your students can offer to the sports/ apparel/ textile industry after they graduate?
The SPD program was created to develop graduates proficient in using science and creative problem-solving methods to innovate products that push the boundaries in sport and society. The program prepares students to be key members and leaders of multi-disciplinary product creation teams within sport product companies located in Oregon and beyond. We aspire that our students enter the industry with their toolboxes equipped to participate on teams that conduct exploratory research and apply science to improve athletic performance through materials, manufacturing, and product innovation.
How does fibre science, and information on natural fibres such as Merino wool, play a role in your teaching?
Following fossil fuels, the sports industry is one of the largest pollution creators in the world. This statement is quite ironic, as the sports industry is famous for its inventive products. Whether it is an aerodynamic track and field speed skin, an artificial limb for an adaptive skier or a helmet for concussion protection – the industry sets a great example of how science, technology, engineering, math, design, and business come together to make better performing products. As design educators, when we teach students how to innovate new products for athletes, we have historically done so through a design process, that focuses on improving athletic performance through understanding user needs. Although the practice of sustainability has been part of the design process in the sports industry, it is short-sighted. It often focuses on materials selection - and that typically means using recycled polyester or now nylon. It does not fully consider sustainability practices related to water pollution/use, energy, sports marketing, advertising, ideation/creation, sizing/fit, manufacturing/production, shipping, retail, creating/hosting major sport events and end of life. This is where we need to look at natural fibres like Merino wool to lower our impact on planet earth throughout the entire sports product ecosystem. How can the Merino wool fibre play a bigger role?
University of Oregon have participated in WPC since its inception, what does the challenge offer to your course and your students?
The WPC has been around almost as long as our program, so it has been an annual event for our students. For us, the program offers students an opportunity to practice their skills learned in the program, and to dig in deep into inspiring research projects to invent new materials and product possibilities using Merino wool, for sport performance.
Congratulations on winning the 2021 Institution Award. What does this mean for you as a teacher and mentor, and what will it mean for your course?
I am so incredibly honoured to receive this award - it is quite meaningful to be recognised by The Woolmark Company and sports industry for the work. At the University of Oregon, I hope it inspires current and future students to participate in the WPC program, and to dream-up even bigger ideas with Merino wool. Because we are a new program, I hope this also brings awareness to students globally that are interested in sports product innovation - come study with us!
What approach do you take in having your students enter the WPC?
Each Spring our program dedicates time for students to participate in research, industry projects and competitions to grow their portfolios and resumes with real-life experiences. For the WPC, we announce the competition in the fall and then we set aside time each week, for about 5 weeks where interested students can pitch their ideas and work to refine their projects for submission. During this time, I will work with students individually to help make sure they have addressed the entry requirements and make sure their innovation stories are clear. Preparing for WPC is so much fun, so I look forward to it each year. Many of our students create their best work during this time and it is wonderful to see their growth.
What advice would you give to other university faculty hoping to encourage their students to take part?
The Woolmark Performance Challenge is a great way to coalesce knowledge that students learn in their programs into a project that is sponsored by the generosity of The Woolmark Company and sport industry partners. Woolmark provides amazing education tools and support. Because the challenge focuses on innovation - it is a fantastic opportunity for students to think well into the future with "blue sky" ideas that companies may have never thought of or brought to market yet.
Could your institution follow in the University of Oregon's footsteps and become the WPC 2022 Institution Award winner? Register and encourage your students to participate today.